Increase Restaurant Sales Strategies
Restaurant sales, as any restaurant owner knows, may be difficult to increase. We work with restaurants every day to help them leverage the latest restaurant technology to improve their guest experience and improve profit margins.  Many restaurants fail during the first year due to higher operational costs and fierce competition. To grow sales, you may believe that you need to spend a lot of money on advertising, but one of the best ways to raise restaurant sales is to apply a few relatively easy strategies.
So, how do you increase restaurant sales? To start, here are eight tried-and-true tips for restaurant success:
Did you know that online ordering accounts for 40% of all restaurant revenue? Therefore, ordering directly from your website is a must for restaurants today. Whether it's for takeout or delivery, more and more people are using their mobile phones for ordering.
For every person who orders food at your restaurant, there's an opportunity to upsell or cross-sell. Encourage your staff to recommend customers to buy something more expensive than what they originally planned to purchase — for example, offering a side of fries with their sandwich or upgrading their drink size from small to large. Upselling can also be done by recommending menu items with high-profit margins. On your online ordering page, you can also set up add-on suggestions automatically.
Try cross-selling guests by motivating them to try a different way of dining with you. For example, offer a discount to a customer to try online ordering if they usually dine-in. Email customers who normally choose a delivery option to join you in person for a complimentary appetizer.
Sell branded products and merchandise.
Selling something you're known for as a branded product is a successful technique for developing a secondary revenue stream and boosting restaurant sales. Do you, for example, own an Italian restaurant with a well-known homemade sauce? It's time to package it and sell it. Alternatively, printed items such as T-shirts could help you expand your brand. Use Shift4Shop to set up your eCommerce page to sell products online.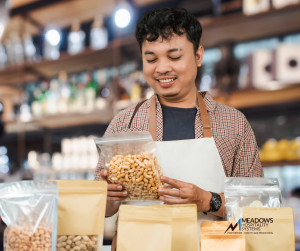 Restaurants understand that the more tables flipped per hour, the more money they will make. That's why giving employees the tools they need to improve service speed and efficiency is critical. This is where a mobile point of sale comes in handy, as it allows servers to submit orders immediately to the kitchen from the table. Simultaneously, reduce labor expenses by utilizing mobile POS, online ordering, and self-ordering via QR codes.
Take part in local events.
Restaurant Week is a fantastic local event to participate in for exposure. Restaurant week is an event in which restaurants offer discounted or set-priced menus, allowing customers to taste a variety of foods that would otherwise be out of their price range. This event will increase foot traffic to your business, so impress guests with your cuisine and services to keep them coming back for more.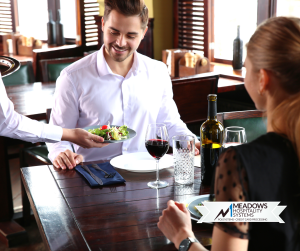 Loyal customers are the backbone of every successful business, and restaurants are no different. If you want your restaurant to succeed and grow, make sure that your customers keep coming back for more. A loyalty program encourages repeat visits from existing customers and is an excellent tool for building customer relationships. In fact, 45% of diners will select a restaurant if they belong to its loyalty program. (Hospitality Technology) 52% of consumers will recommend to others the restaurants they are most loyal to. (Oracle Hospitality) The best part is you can easily keep track of your customers' purchases using your point-of-sale system.
Your employees represent your brand, so great service starts with having the right people on your team to deliver it. Offer your employees incentives, such as sales contests, growth opportunities, and training programs. These will help your staff feel valued and motivated at work, which could translate into higher sales and better customer service.
Make personalized recommendations.
One of the easiest ways to increase sales is by delivering personalized recommendations to your guests at the right time — whether that's during their first visit or every time they come back. A point-of-sale (POS) system can help make this achievable. When you have access to key information about your customers — what they order, how often they come in, and even whether they're vegetarian or gluten-free — it makes it so much easier to personalize the experience for them and boost sales.
With these pointers in mind, you can begin effectively increasing your restaurant sales. The key is to be patient, keep looking for new ways to boost business, and most importantly – stay positive! Using these technology solutions is both simple and effective. It can help you overcome staff shortages while also retaining the employees you have, improving profit margins, and creating a better guest experience. Are you ready to boost your bottom line and grow restaurant sales?
Contact us to discuss how restaurant technology can help you achieve your business goals and run your restaurant smoothly!