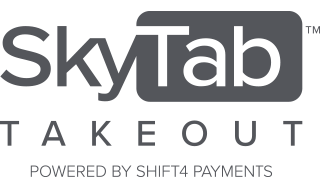 Frequently Asked Questions
How do I get started?
Contact MHS at 800-627-5323 for instructions to get your free online ordering site and begin taking orders in no time!
Is this really free?
Yes, SkyTab Takeout is completely free to use. There are no setup fees, per order fees, or monthly fees. The only cost to you is the credit card processing fee which we have set at a promotional price of SimpleChange + 0%.
I can't remember my login information for the Dashboard.
Click "Forgot my Password" on the Dashboard login page to get a new password: https://dashboard.skytab.com.
How do I know when someone places an order?
You'll receive an email notification anytime someone places an order on your site. You can change the email address for notifications in your Dashboard by navigating to Profile -> Business Info -> Notification Email. Additionally, there is an Orders tab within the Dashboard that can be used to monitor incoming orders. Each order can be marked as fulfilled so you can track your real-time queue.
How do I update my menu?
You can edit your menu in the Dashboard. Once you log in at dashboard.skytab.com, navigate to Menu -> Edit Menu. Don't forget to save and publish your changes when you want them to be available to your customers.
How will people find my page?
Add your ordering page URL to your website, Google profile and social media to help customers find and order from you.
Can I change the URL of my ordering page?
No, the URL of your online ordering page is automatically generated for you. However, you can redirect to this link from another one if you desire.
How do I perform a refund?
If you need to process a refund, please contact support at 855-894-7995 or support@skytab.com.
How do I know my daily tip and tax information?
Tip information can be viewed for each order individually. This can be done either in the Dashboard or via the emailed order information. In the near future, this will be visible within your Lighthouse reporting portal. Tax information is available at the order level and will also be available in the near future via Lighthouse reporting, similar to tip information.
How long does it take to launch a site?
Once you create an account, add your menu and required business information, and click "Publish", it only takes a few minutes for your online ordering site to be created. The live URL will be emailed to you when it's ready and it will also appear in your Dashboard. We've created a streamlined merchant approval process so you're ready to accept payments the same day you sign up.
What if I have multiple locations?
We are currently only supporting a single location. You can create multiple ordering pages for each of your locations. Each location requires a unique email, so you will have a dedicated login for each restaurant.
Can I change the design of my page?
You can add a logo to the page, but the site has been intentionally made very simple so that it is easy for customers to order from your site. If you want a full website, email sam@beangraphics.com with your business name and phone number and we'll contact you to set one up.
How do I get a full website?
Contact sam@beangraphics.com with your business name and phone number and we'll contact you to quickly set up a modern website.
Why does my email receipt or order receipt look weird?
Each email client will interpret email formatting differently and when you forward emails it can reformat the email. If this is the case, either try a different email client or take a screenshot if you need to forward the order.
Can I mark items as unavailable?
Yes, you can mark items as sold out by unchecking the "Available" flag for a particular item. Make sure you Publish after you've done this to update the live site.
Can I pause ordering?
Yes, in the bottom left corner of the Dashboard there is a toggle to turn off online ordering. This will stop anyone from checking out. You do not need to republish the site, as it is a real-time toggle.
How do I change modifier prices?
Go to an item using the modifier you would like to edit. Click "Edit" on the modifier set and change the price. This will change the price everywhere this modifier is being used.
How do I configure my Takeout Hours?
Go to the Takeout Hours tab in the Dashboard. Make sure you set your time zone first, then select your open and close times. This product is a great help during COVID-19!
Can anyone use SkyTab Takeout?
Absolutely! Please share the CAC contact information with any other restaurants that could benefit from using SkyTab Takeout.
Can I do delivery or curbside with this product?
SkyTab Takeout is intended for takeout functionality. However, you can get creative to support additional order types. For example, some restaurants have added "Curbside" and "Delivery" as $0.00 items which the customer can select, and then enter an Item-level note to indicate a delivery address or car information.
Supercharge Your Takeout Business Today!
Complete the form below and one of our CAC POS specialists will contact you shortly.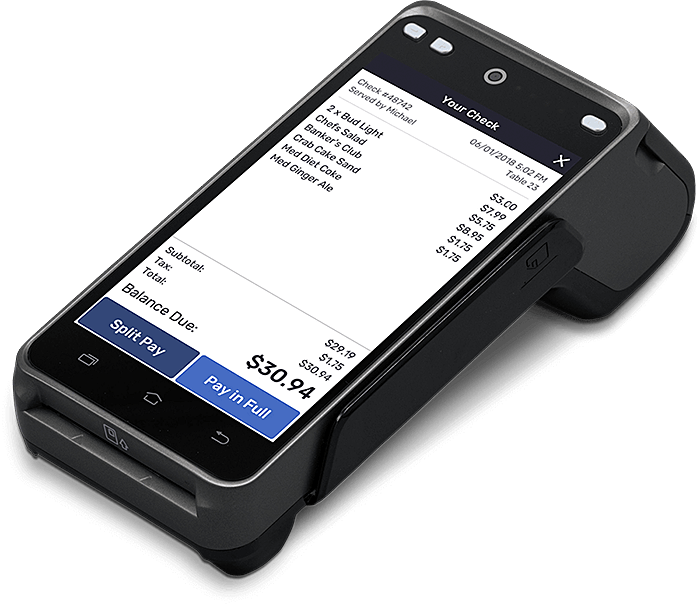 Computer Assistance Company offers software solutions aimed at managing specific areas within the hospitality industry. We can also do the complete installation of each software including customization to fit your specific needs.